Patar Beach in Bolinao is just one of the many tourist spots in Pangasinan.
Part 7 of The Pangasinan Escapade
If you want to see the most wonderful and awesome beach in Bolinao, go to the public beach located at the tip of Bgy. Patar, and not at Puerto Del Sol or Punta Riviera Resort. The transient room that we rented for a night is only meters adjacent to the two resorts, and believe me, the sand there is not as fine as that one in Patar. The two resorts are located at Bgy. Ilog-Malino, and not in Patar. Unless you are looking for a pool or kayaking in a river, then you can choose either of the two (P500 for pool + kayak in Punta Riviera for one day inclusive of cottage).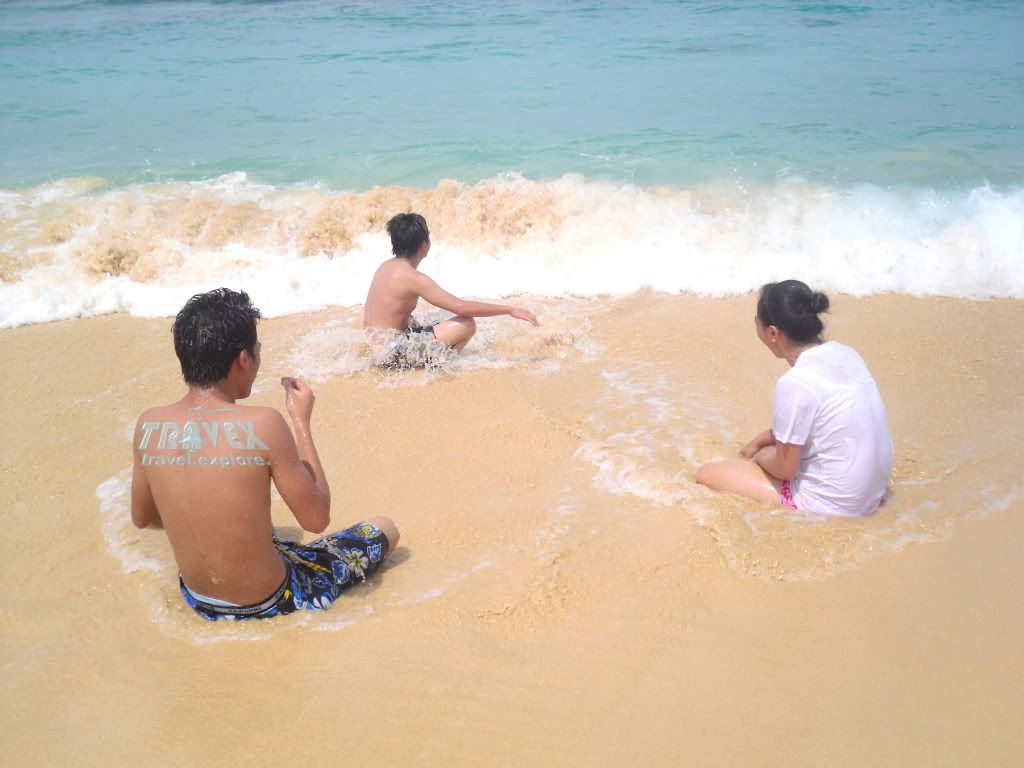 It was 12 noon when we were in the beach, but the sand is cool that you won't get hurt when you walk on it.
Indulge swimming in the vivid aqua color of Patar Beach.
Just be careful though, sea waves are engulfing! (Photo at Patar Beach, Bolinao)
PERFECT GETAWAY. From the golden sand, splendid aqua color, cool blue water up to the bright azure sky, you will never ever forget this perfect getaway.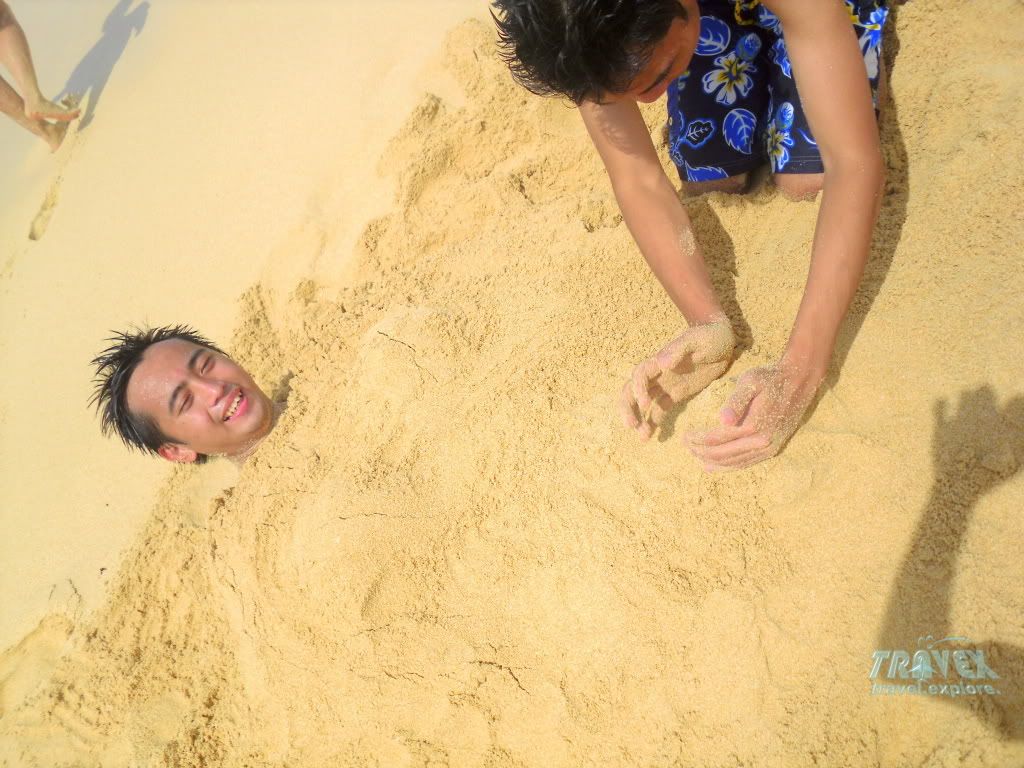 BURIED ALIVE. Get yourself covered with gold--er with sands rather.
To tag Patar Beach as a white sand beach is a total misnomer. The beach in Patar doesn't have white sand shoreline. But if you are looking for a GOLDEN BEACH, then Patar Beach is the right place for you because the sand there is stunningly creamy gold in color. It's as if you are walking in fine sands of gold! Patar Beach will remind you of a very beautiful beach scene included in the Angry Birds Rio game. Other than that, Patar Beach is a one of a kind beach that will truly give you a superb beach experience. Plus! The beach is truly a paradise—it is not as crowded as those famous beaches found in Central Philippines.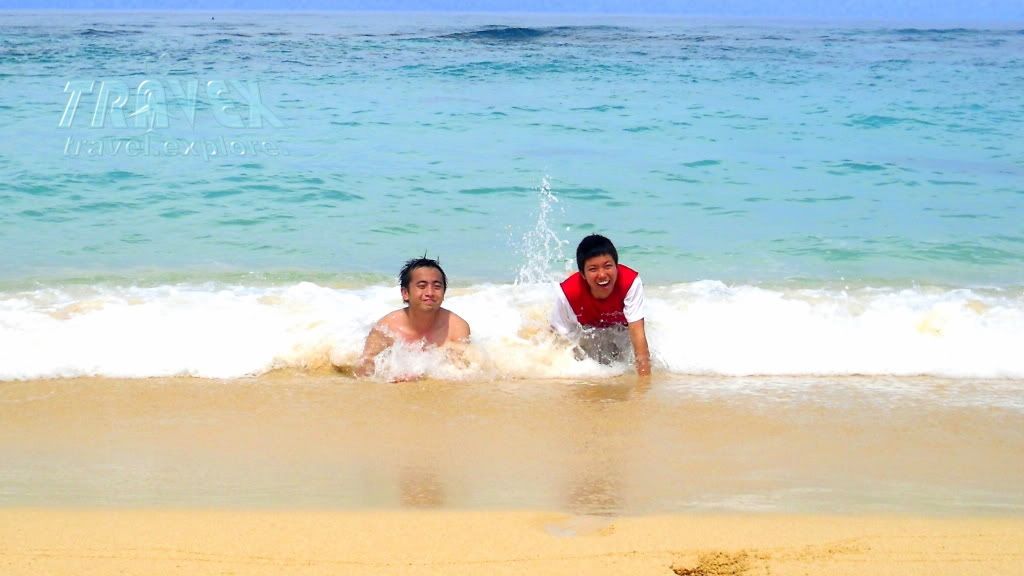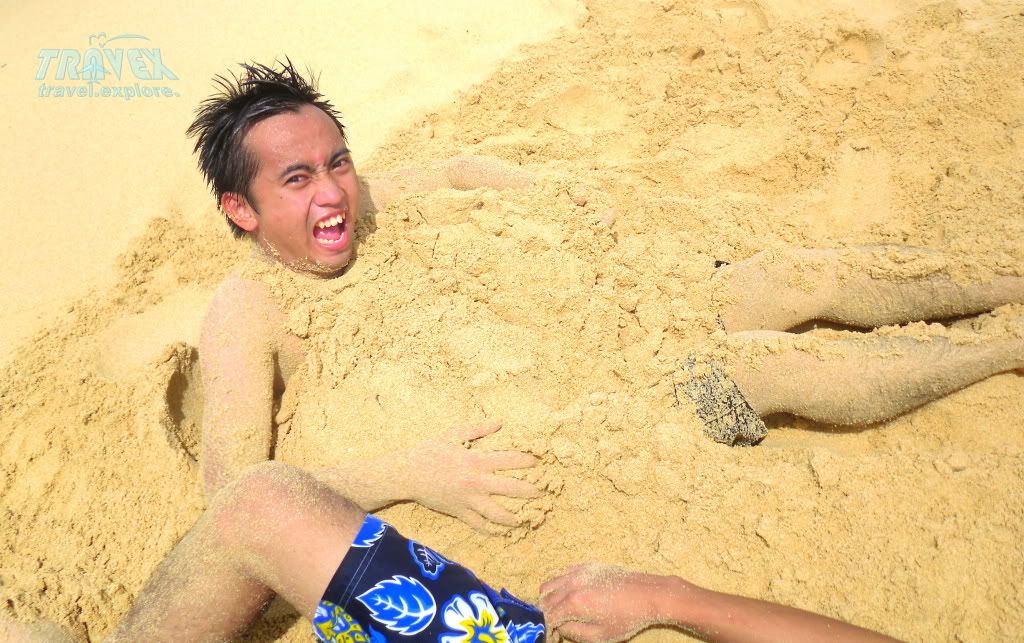 Do not attempt to go far from the shoreline because the sea waves are engulfing and the water is deep. The water at the beach has a great color variation from splendid aqua color to cool blue water. Plus include the bright azure sky and you get a perfect seashore getaway! I promise you will not regret going to Patar Beach in Bolinao.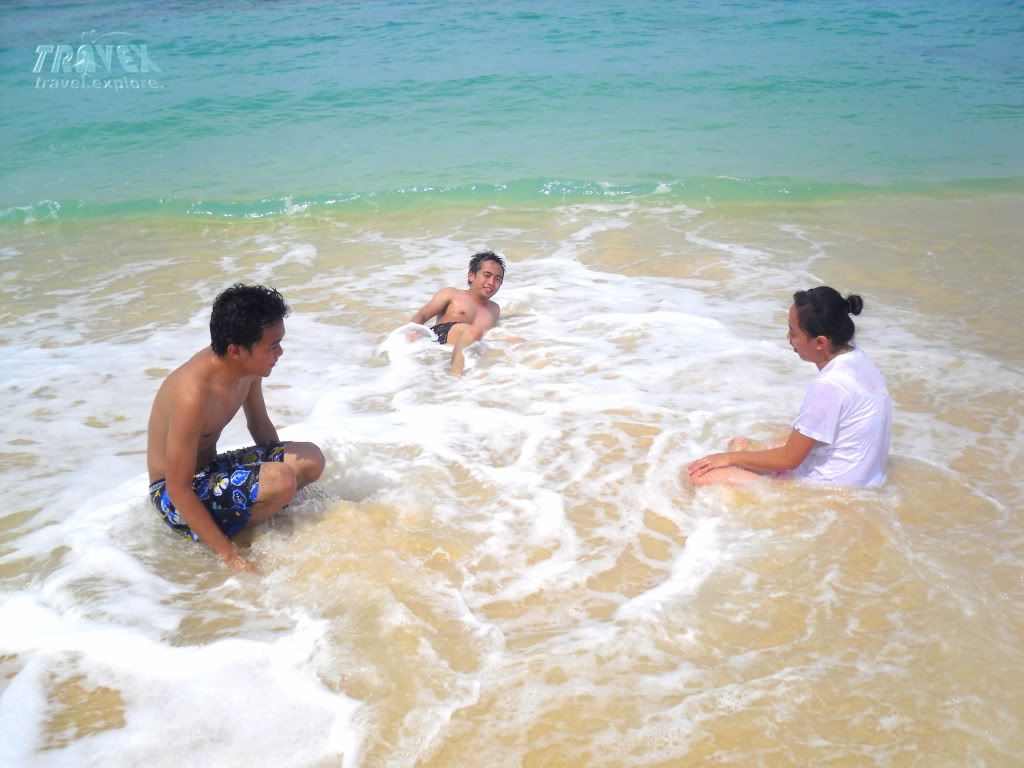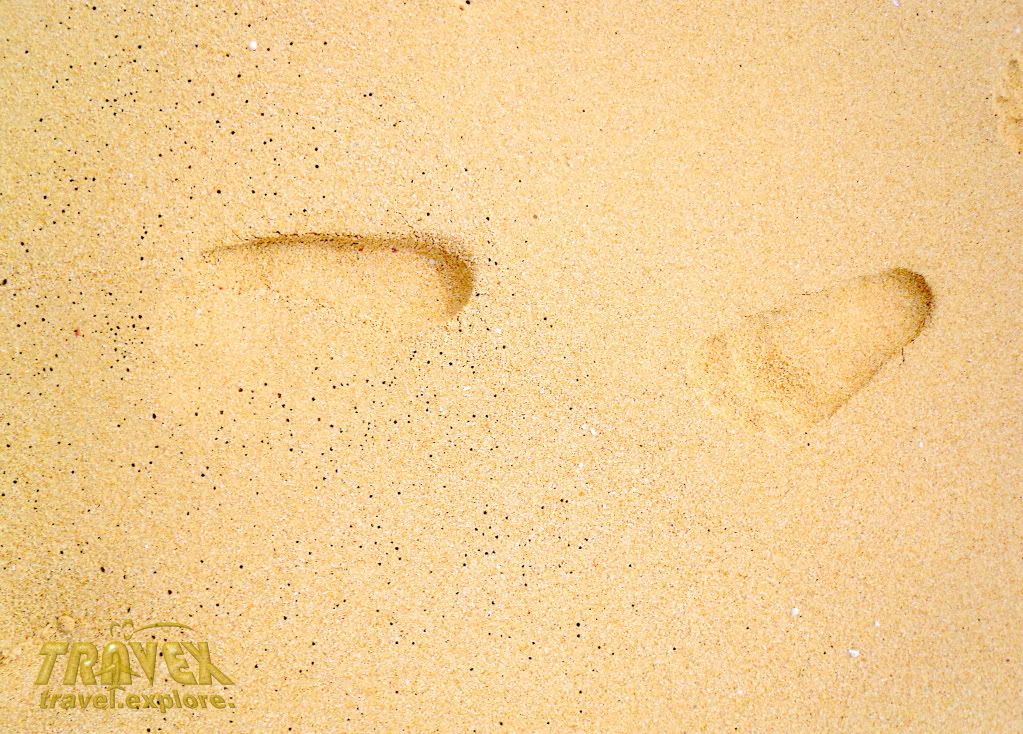 SANDS OF PURE GOLD. Visit Patar Beach in Bolinao and be stunned by the creamy gold color of its sand.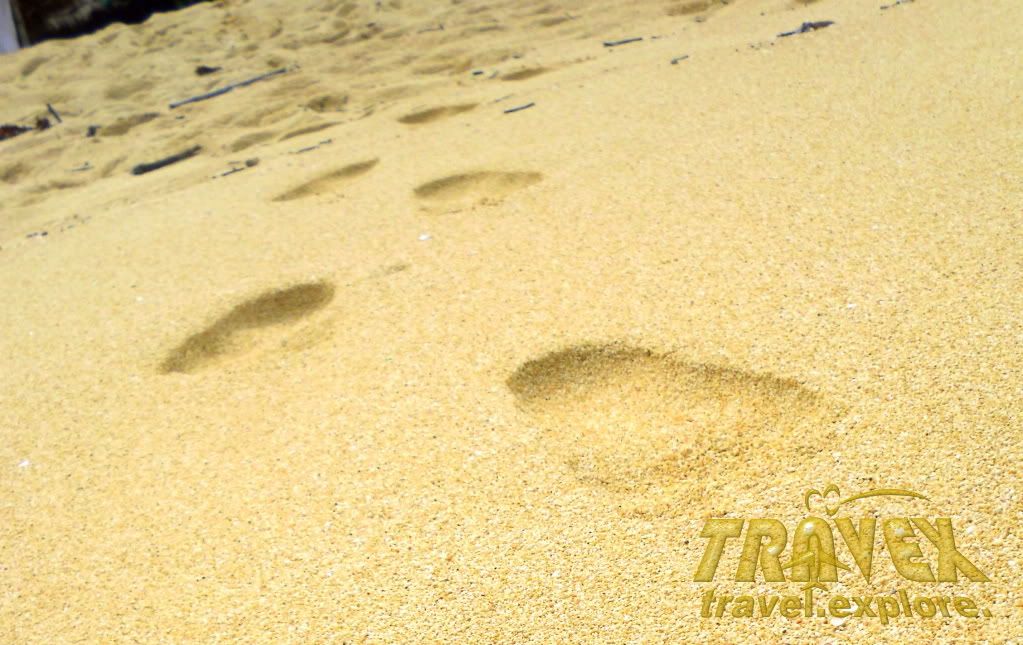 One of the greatest parts of our experience is that the ideal beach has no entrance fee whatsoever. Yes, it is totally free. As the saying goes, "The best things in life are free." Literally! Go to Boracay and spend thousand bucks or go to Patar and spend a fraction of what you will spend in Boracay (rent of cottage is P150). Of course, Boracay has edge over Patar since it is the most popular beach in the country and it offers different activities that Patar Beach doesn't offer.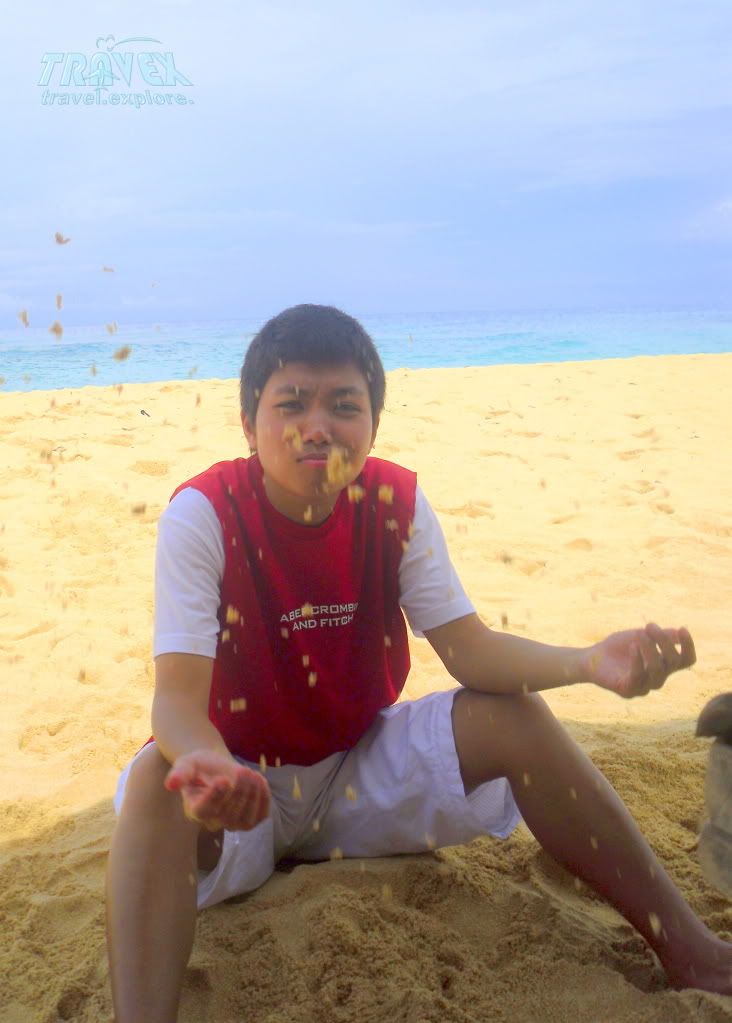 The resort you see in the background is The Treasures of Bolinao.
There is also a small lagoon of aqua color water. It is so enticing to swim there because it is not that deep (it's less than 5 feet I guess).
The small lagoon beside the wonderful Patar Beach.
When we went to Patar Beach, it was not yet developed. So do not expect three-star hotels beside. It is a barrio beach, with not so many tourists (well I just don't know what will happen after a few years). You can also stay overnight in a kubo for P700 (try to get a bigger discount). Surely, you will enjoy staying in Patar Beach.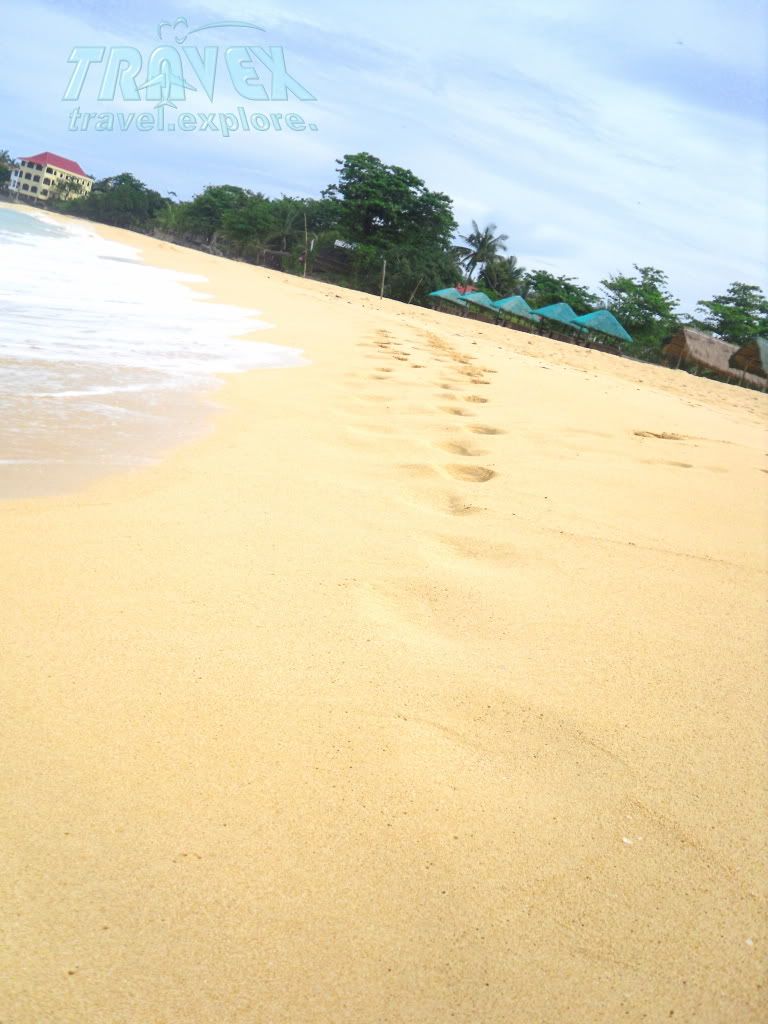 THE PANGASINAN ESCAPADE TRAVEL SERIES:
Part 7: The Golden Beach of Patar
If you find the article interesting, useful, inspiring, funny or just plain simple worthy to be shared, please like
it. Or you may
Follow @TravexTravels
. Scout hotel deals @ TRAVEX DEALS. Enjoy reading Travex Travels! T_T