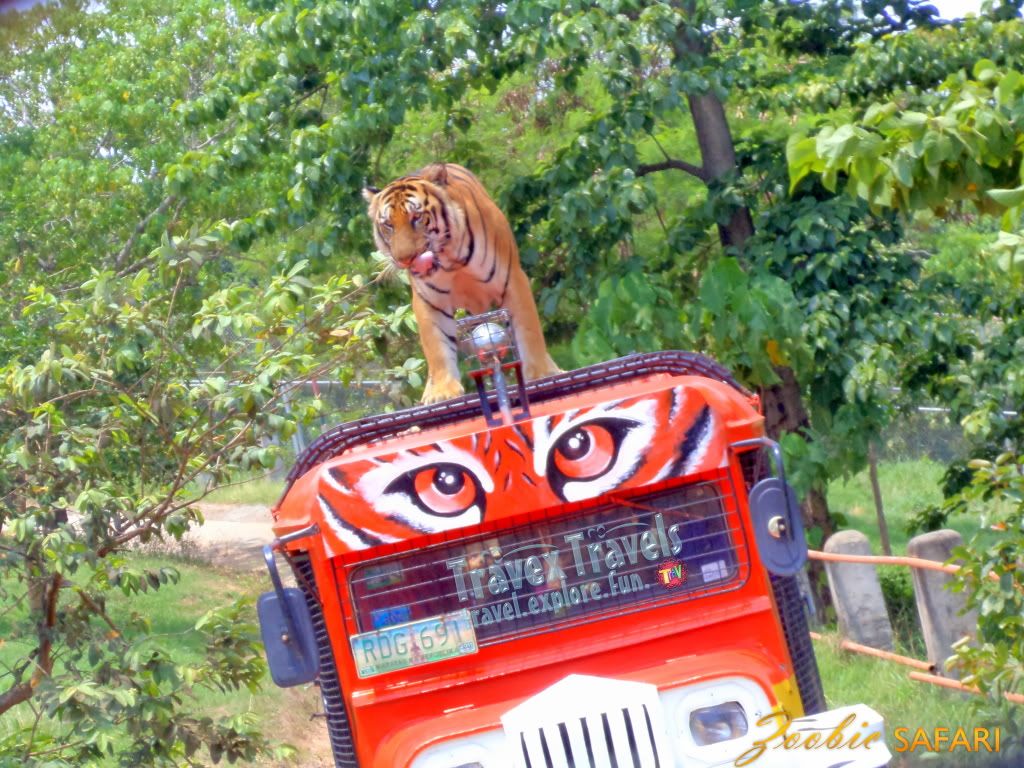 Zoobic Safari Ride in SBMA, Zambales
Before we did our "The Pangasinan Escapade", we had been to Central Luzon (some places) to see what this region can offer. Well, I am from Central Luzon, particularly in the town of Camiling in Tarlac, and I have already toured Subic so many times already. My friends though haven't been there once, not until we planned to visit Subic.
Our "nayon" in Camiling.
Our main destination in this trip is Subic in Zambales (where The Ocean Adventure is located together with the only safari ride in the country, which is the Zoobic Safari). But because I am from Camiling, we also took the chance to tour around other places in Central Luzon. Finally, we decided to see Clark (and Camiling where my friends stayed for one night in our house there).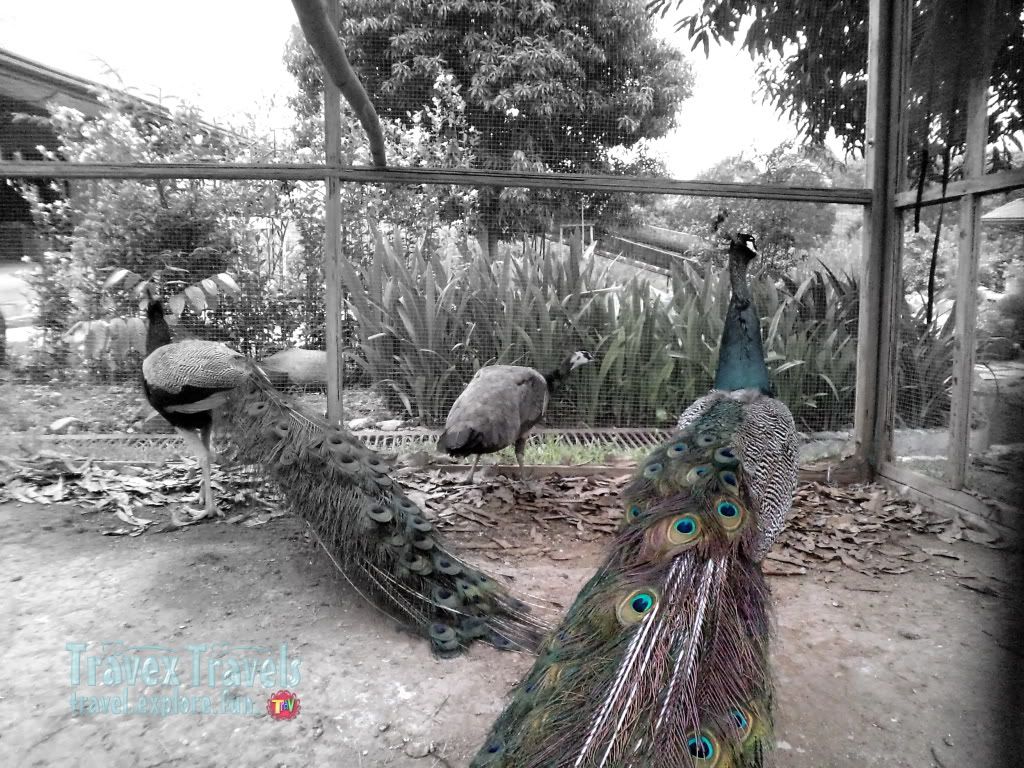 Peacocks and peahen in Zoocobia Fun Zoo in Clark, Pampanga.
For this trip, we had not been to the beach, but much of the zoos (yeah we visited Zoocobia Fun Zoo in Clark, another zoo-themed ranch in Clark also, and Zoobic Safari in Subic). It's fun actually. But after that trip, it's like we were already avoiding zoos and animals (if somebody will invite us a trip to a zoo, we would love to scream "Again!")
PLACES INCLUDED IN THIS TRIP
:

Camiling (Tarlac), Clark (Pampanga), Subic Freeport (Zambales), Olangapo City (Zambales)
FEATURED SPOTS
:

Camiling Church and Ruins, Leonor Rivera's Ancestral House (Jose Rizal's girlfriend),Zoocobia Fun Zoo, Paradise Ranch, Barracks, Zoobic Safari, Tree Top Adventure Subic
HIGHLIGHTS
:

heritage tour, fun zoos, zooc ride (gravity go karts), safari ride, Aetas trail, crocodile farm, zipline, air surfing (silver surfer), canopy ride
PLAN BEFORE YOU GO: Camiling-Clark-Subic Getaway Edition
As discussed in "The Pangasinan Escapade", before you say, "Let's go to the zoos!" it's still better to sketch your plans first. Planning is so important that without it, you might miss some of the spots you must never ever forget to visit. Of course, we are setting aside other circumstances that may happen amid the travel which is unexpected most of the times. Other than that, it is also essential to list down all the things you and your barkada will need during the trip. So let's break down all the things that should be setting in mind before yelling, "Let's go!" (Excerpted from "The Pangasinan Escapade")
Croco Loco inside Zoobic Safari in SBMA, Olongapo.
1.
THE DESTINATION
. Our main destination is Subic in Zambales but we stayed one night in Camiling, hence we did not ride a bus directly bound to Olongapo.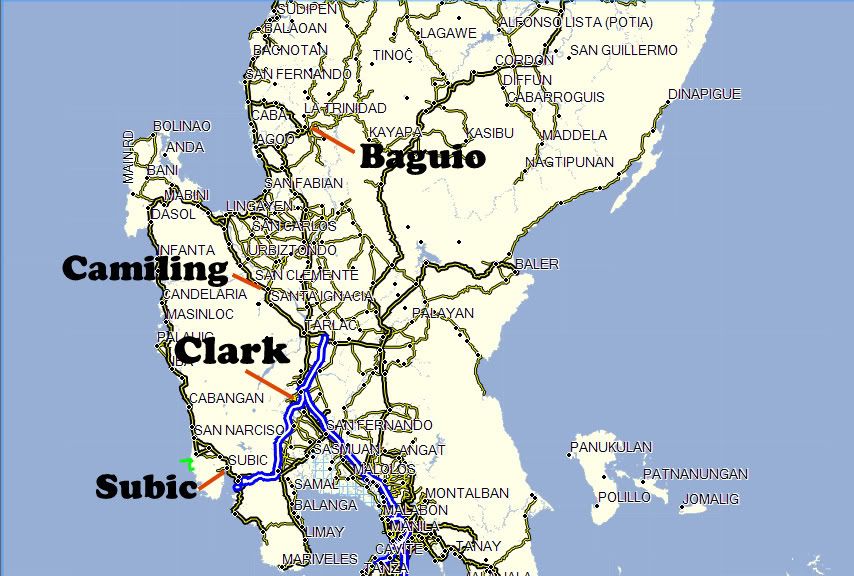 See the distances of the different destinations. Manila is down below the map.
2.
WHAT'S FIRST
?Using Garmin's MapSource, here is the sequence of our trip:Camiling – Clark –Olongapo – Zoobic Safari/Tree Top Adventure.
Note: The sequence above is for travellers coming from Northern Luzon. Travellers from Manila may skip Camiling, since it is a bit far already. Travellers may already start their trip in Clark then to Subic. For those who still insist in visiting the Church of Camiling and Leonor Rivera's Ancestral House, it is better to package this place when you are heading to Bolinao for a trip, since the road to Bolinao from Manila passes through the town of Camiling.
3.
THE ITINERARY.
With regards to our itinerary, we planned to go out at 9 A.M. and have our three-day/two-night trip. This is our simplest itinerary:
Visit Camiling Church, Plaza and Leonor Rivera's Ancestral House
Head to Clark for Zoocobia Fun Zoo
Go back to Dau for an Olongapo bound bus
Rest at our hotel/lakwatsa in Olongapo City
Safari Ride in Zoobic Safari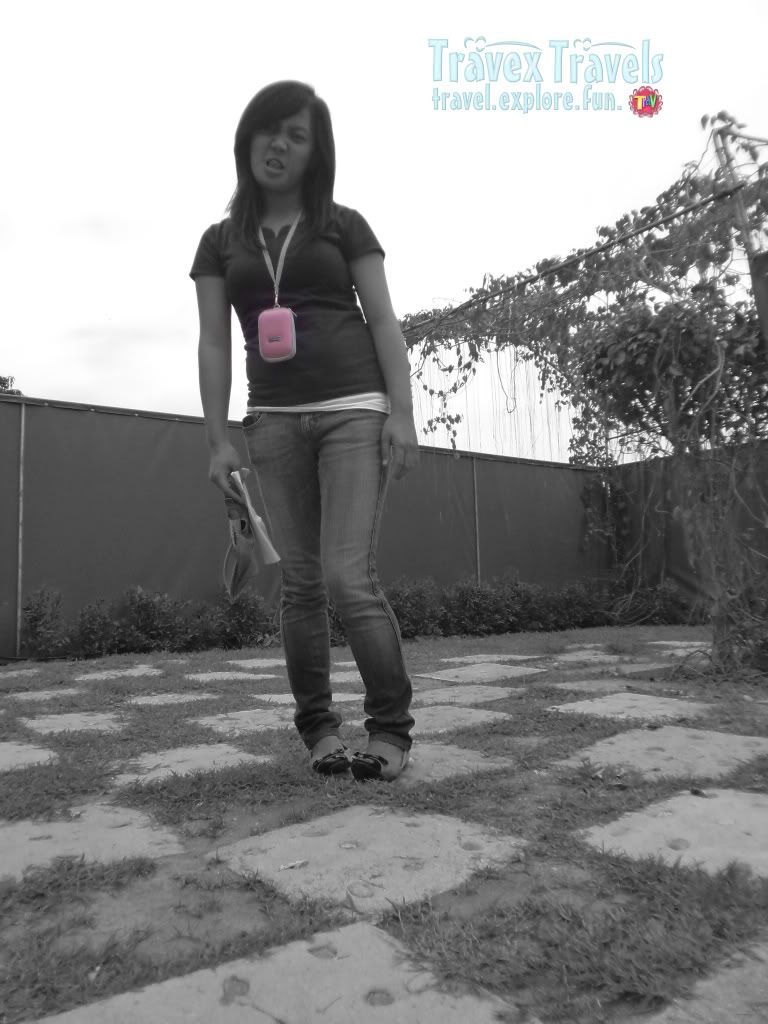 Inside "The Garden Maze" of Zoocobia Fun Zoo.
Your itinerary is like a draft; it may change as soon as you do your trip. You are just outlining of what could possibly be done within the time that you will visit the places.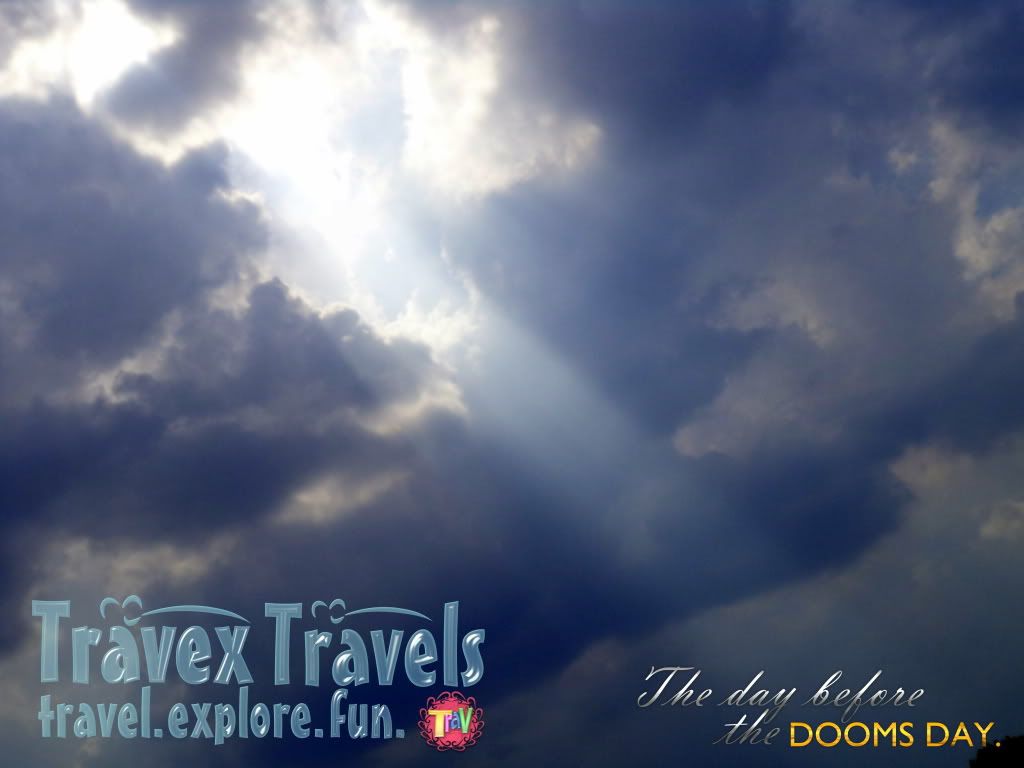 Would you believe that we had our trip before, during and after the "declared" Dooms Day in 2011? (Which actually did not happen at all.)
4.
WHAT TO BRING?
We are three when we did the trip, so we divided out things that we should bring. Here is our list of basic things that we brought when we had our trip. Most of the things were packed in both backpack and duffel bag.
·
SETS OF CLOTHES AND PANTS
·
SHAMPOO, SOAP, TOOTHPASTE, ETC.
·
SNACKS
, RICE, DRINKS, VIAND
·
SCHOOL ID
(if you're a student like us)
5.
KNOW YOUR BUDGET!
Our trip was initiated by buying three promo tickets to any of the theme parks of Zoomanity Group, the company which runs the famous Zoobic Safari in Subic and Zoocobia Fun Zoo in Clark (where the Zooc Ride is located). The ticket is worth P800 for an all season pass to any Zoomanity theme park in one year. All in all, we estimated our total expenses at P3000 – P4000 including our fare and pasalubong.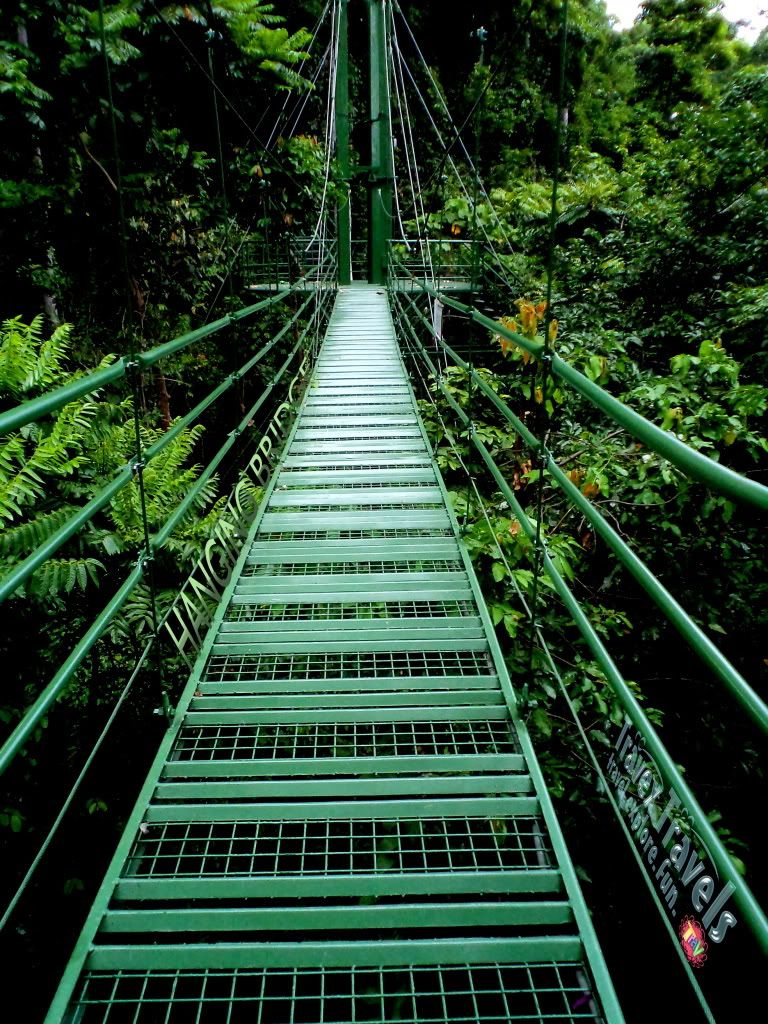 A hanging bridge to the wild and unseen. (Photo taken inside Tree Top Adventure, Subic)
THE CAMILING-CLARK-SUBIC GETAWAY TRAVEL SERIES
If you find the article interesting, useful, inspiring, funny or just plain simple worthy to be shared, please like
it. Or you may
Follow @TravexTravels
. Scout hotel deals @ TRAVEX DEALS. Enjoy reading Travex Travels! T_T