The panoramic view of the Hundred Islands National Park in Alaminos, Pangasinan.
Part 3 of
The Pangasinan Escapade
By the time you reach Dagupan, you have to look for a ride to Alaminos City, the home of 123 islands and islets. There are no direct trips from Manaoag to Alaminos so you have to cut trips and stopover in Dagupan City. You can actually ride a bus bound to Sta. Cruz in Zambales since it is passing through Alaminos. There are Victory Liner buses (along Perez Blvd.) bound to Sta. Cruz. You can also ride a van at the Pines Garage. By the way, we hired a tricycle (for P50) to take us to Pines Garage from the Public Market of Dagupan.
Cathedral Island in Hundred Islands
THE WATCHTOWER. The simple watchtower of the Lucap Wharf in Alaminos City.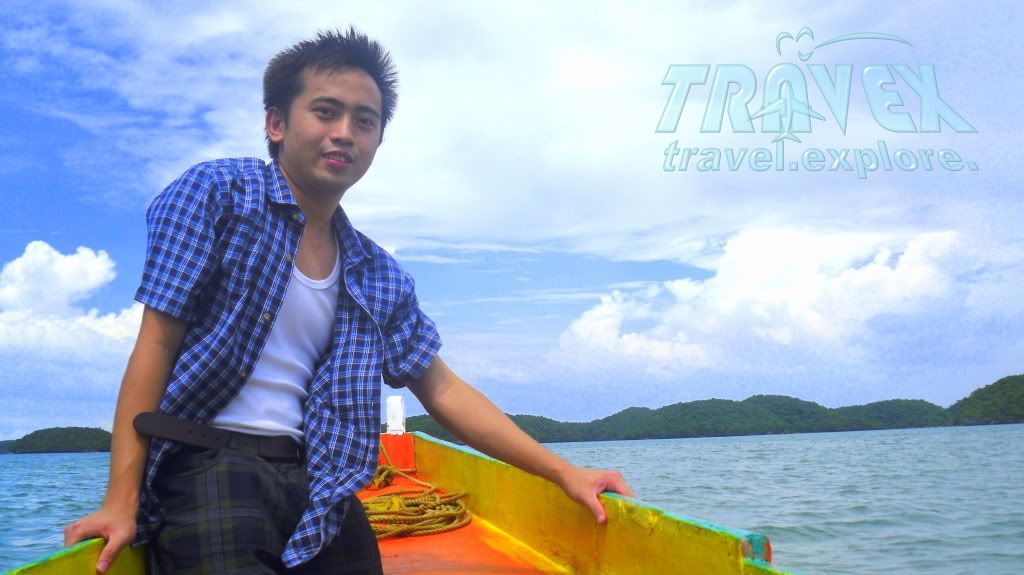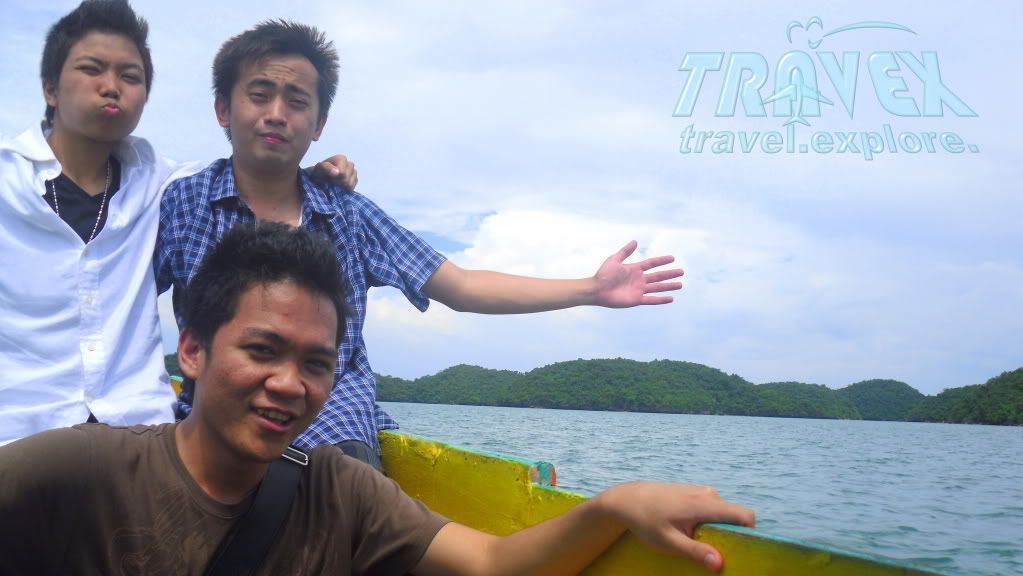 SEE THE LAND FORMATIONS AT THE BACK DROP? These are not mountains. These are actually the different islands of the Hundred Island National Park at a distance.
It was almost lunch time when we arrived in Dagupan. We waited a little more time until all seats are occupied already. Then the van started driving its way to Alaminos. The travel time is less than 1 and a half hour for an individual fare of P60. The journey to Alaminos is worth it. You will notice mountains which is quite similar to that of Arizona. They are just carpeted with green grass…and trees are seldom! It will also remind you of a road going to Baguio because pavements here are uphill, downhill and zigzag. If you are observant enough, you will notice a hill which has a flat peak (imagine Flat Tops chocolate).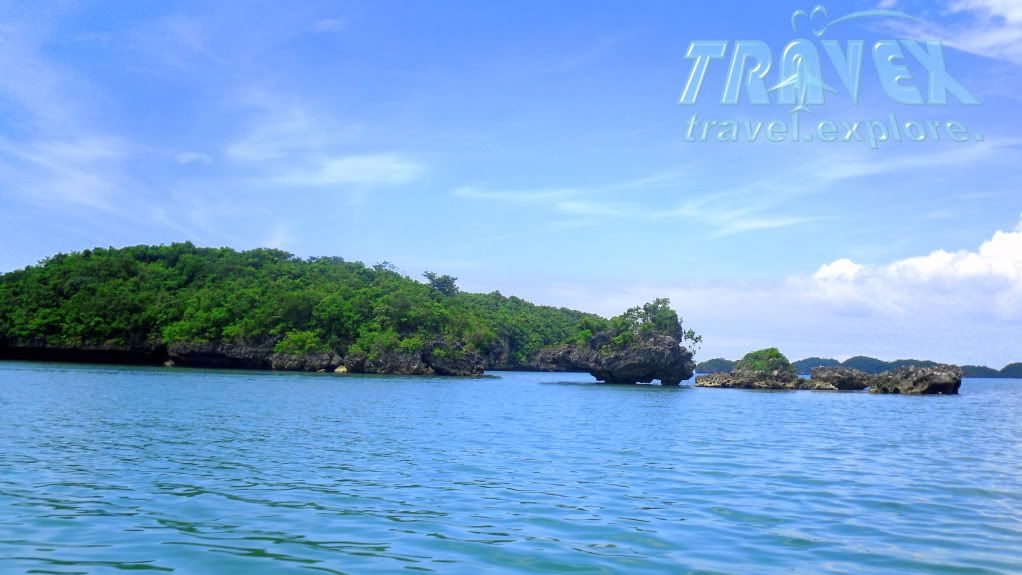 Finally! If you already got into the national park, you will get to see islands and islands and islands 360 degrees!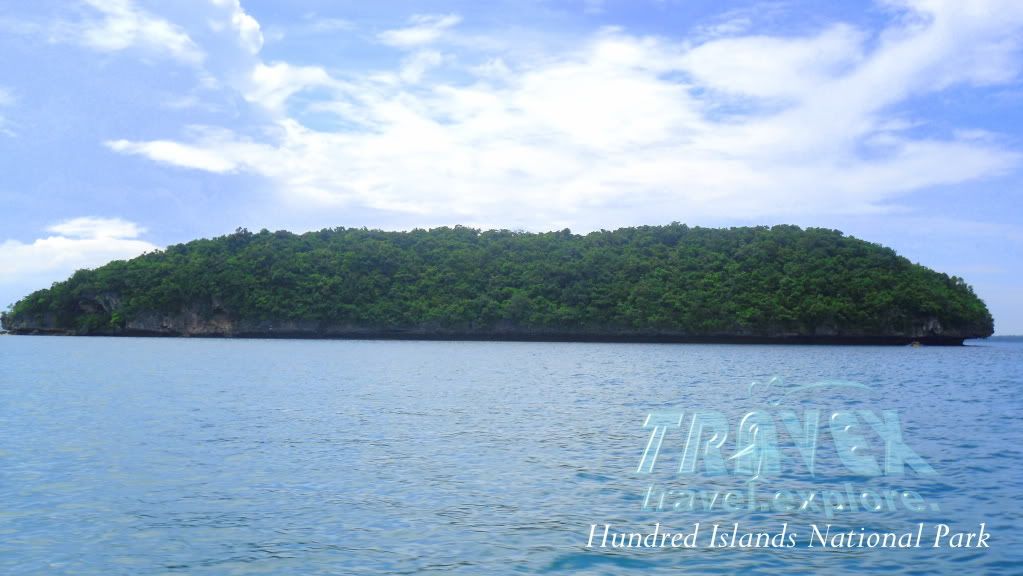 Hundred Islands, Pangasinan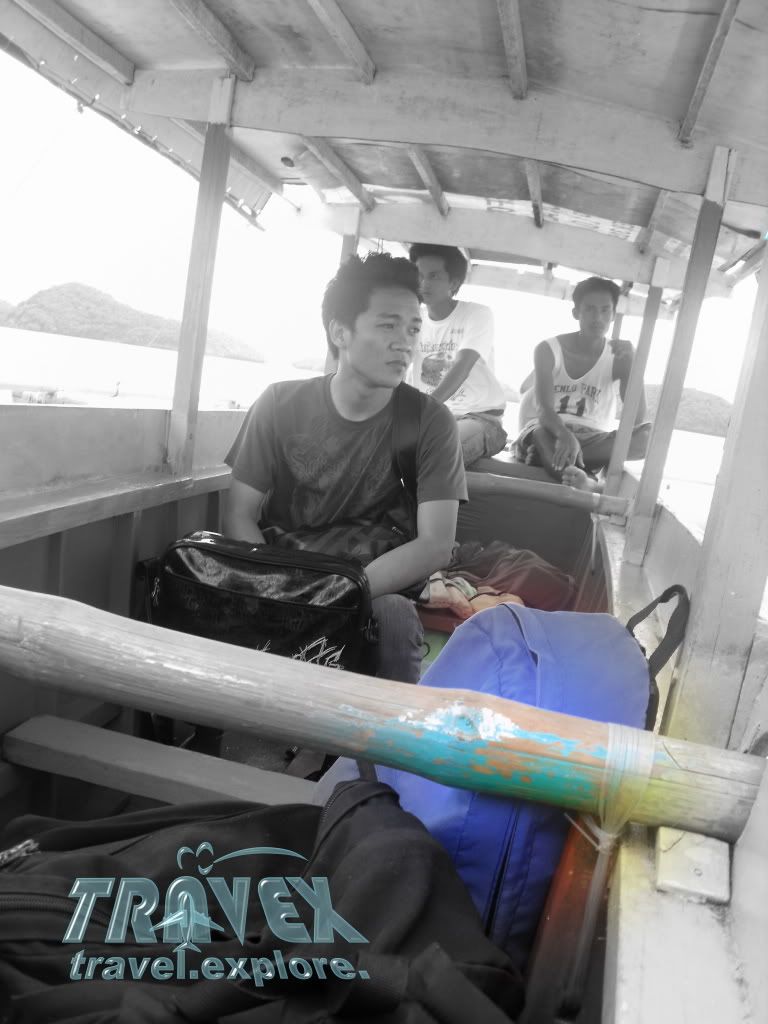 I wonder though if this shot is some kinda stolen or somethin'! Or is it?
When you finally reach Alaminos, you will be overwhelmed by trike drivers who offer a ride to Lucap Wharf where you can look for motorized banca for a Hundred Islands Tour. A tricycle ride to Lucap Wharf must only be P80 (P 20 each), so negotiate with the driver before getting in. Travel time is around 20 minutes to Lucap Wharf.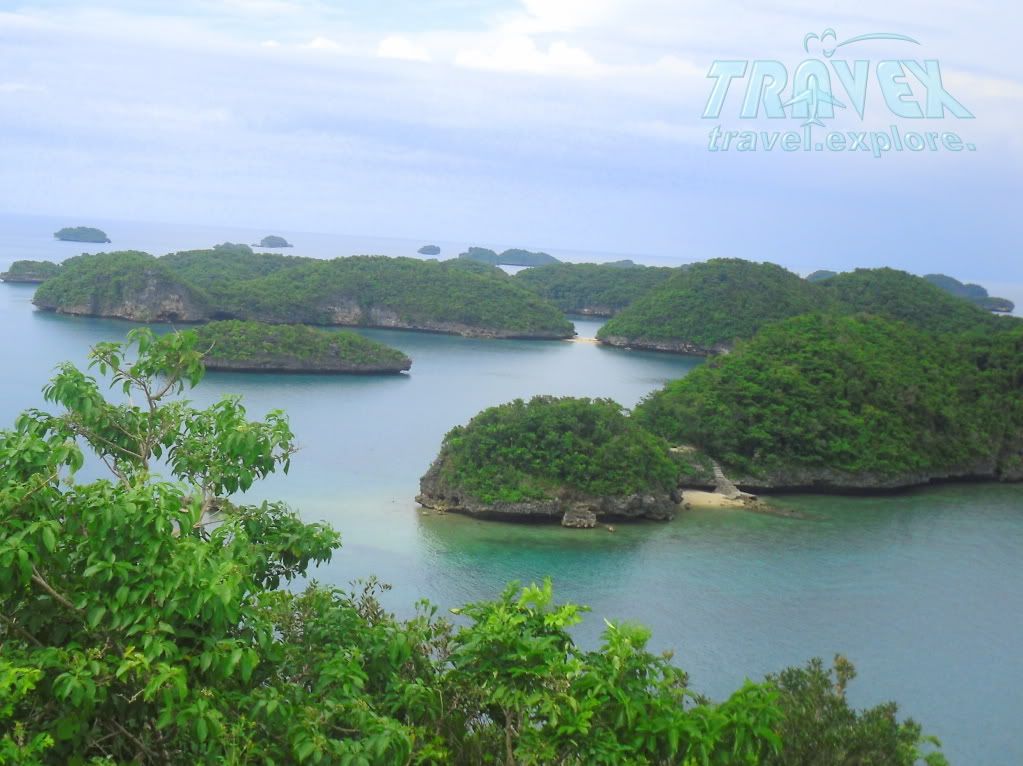 HERE IT COMES! Or here they come? The ever famous 123 islands and islets of Hundred Islands National Park! You better turn your head 360 degrees though if you want to see them all.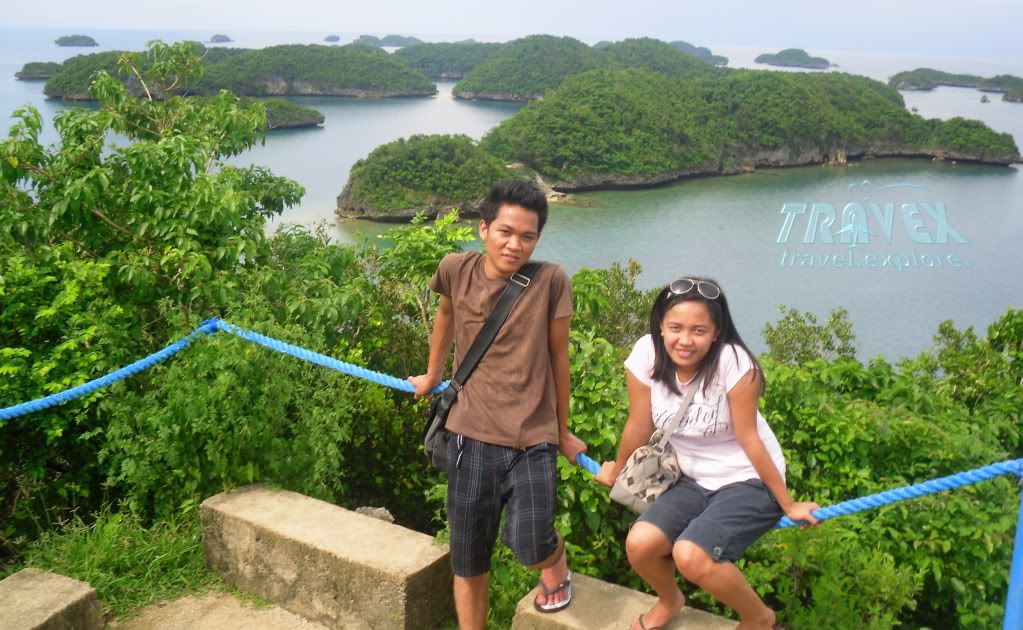 Oooops! Just be careful when you are already at the peak of Governor's Islands. The fence was just a rope! So you better take precautions when capturing photos. You might not want to fall down through the canopies of the bush and trees down below.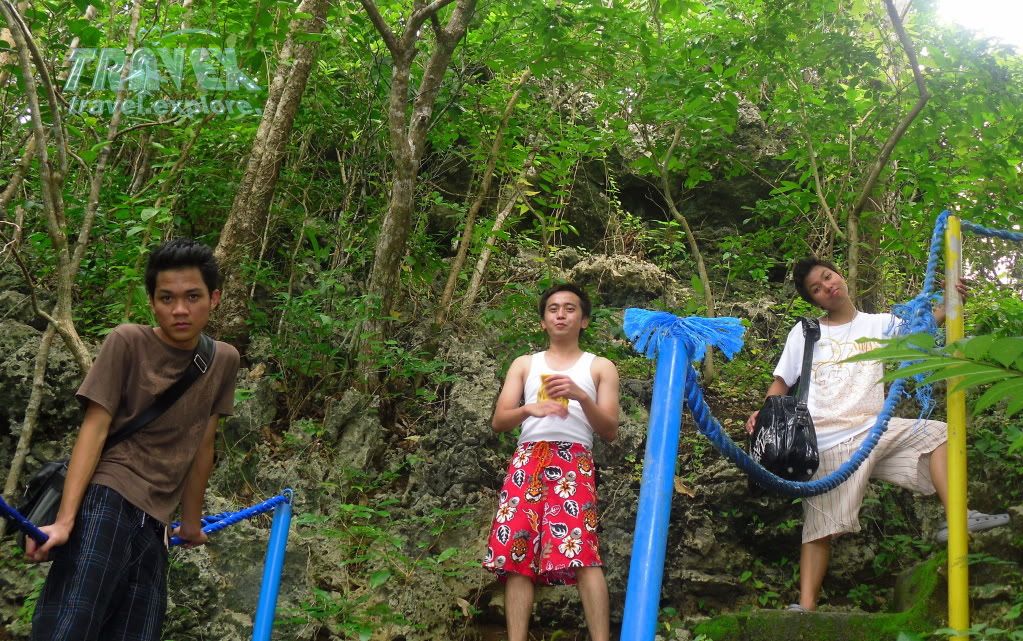 Before negotiating with the staff at Lucap, you will have to pay individual entrance fee of P20. There are different packages for the island hopping event. Try to haggle with the staff (people here and in Bolinao speak Ilocano) before finalizing everything. They do give discounts! Instead of paying P1,400 pesos for a whole day all-islands tour and hopping, we just paid P1,200 and 4 sets of life vests, snorkels and masks for P500 (a total of P1,700).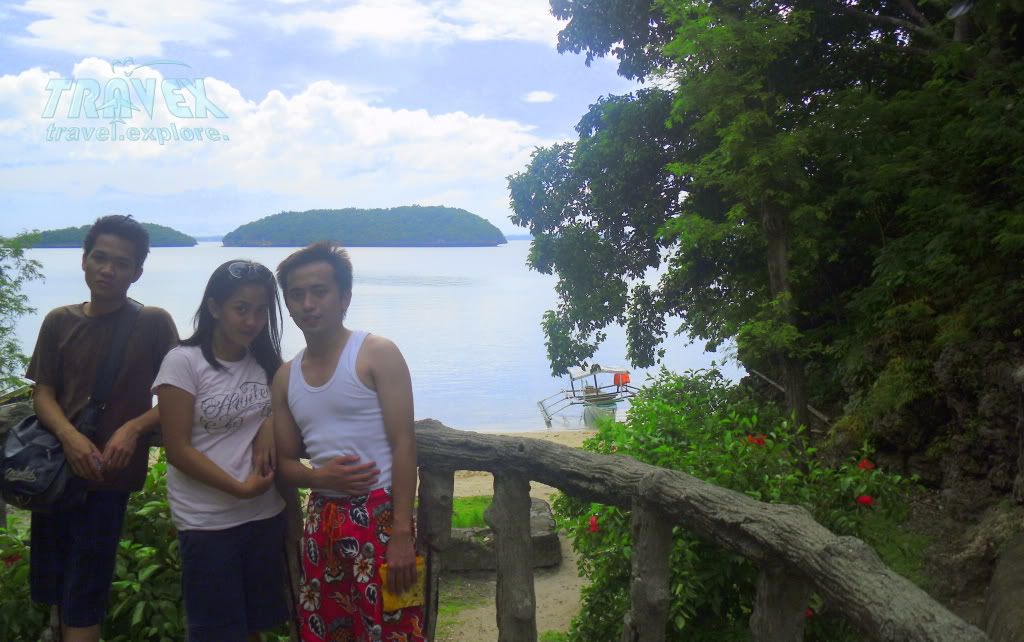 Governor's Island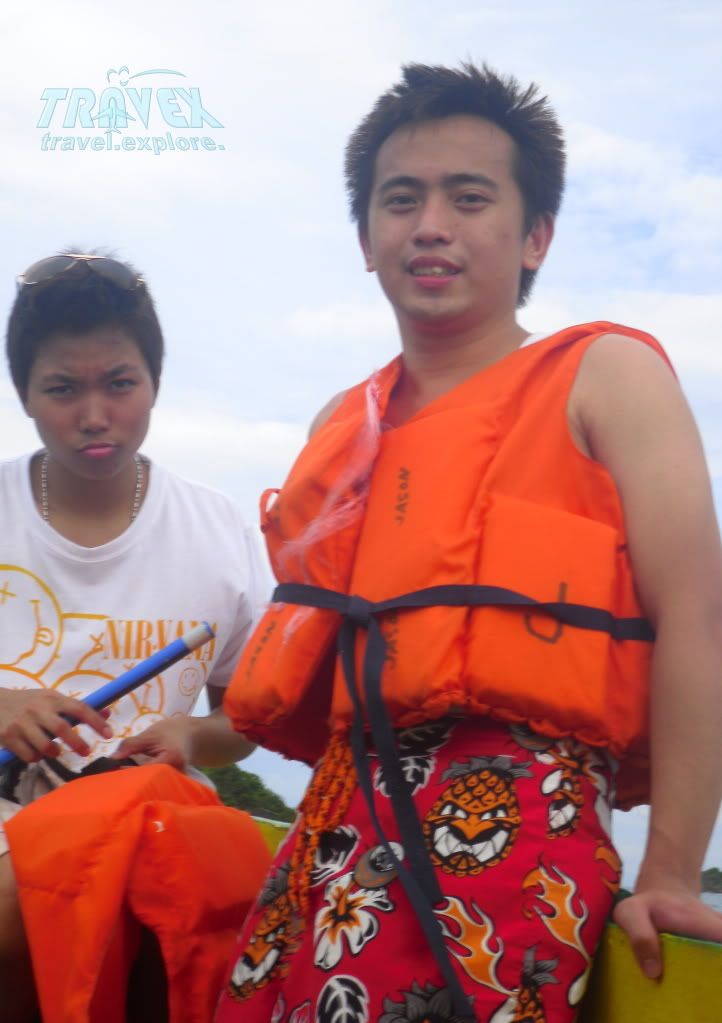 By the way, here is a list of amenities you can rent:
Small banca—1 to 5 pax

(Quezon, Children's & Governor's Island only)

Medium banca—6 to 10 pax

(Quezon, Children's & Governor's Island only)

Large banca—10 to 15 pax

(Quezon, Children's & Governor's Island only)
*All-islands tour using small boat = P1,400 (during our tour)
Hundred Islands in Pangasinan is a must see place in the Philippines (but hopefully the government considers its environment now). If you are looking for an island hopping activity, go try it here in Hundred Islands, Pangasinan. If you are looking for Hundred Islands resorts, try inquiring at Lucap Wharf. You can actually rent a tent or stay a night in their PBB House in Governor's Island. Hundred Islands resorts though there are some of them are not located in Hundred Islands. Most Hundred Islands resorts are in mainland Alaminos already.
THE PANGASINAN ESCAPADE TRAVEL SERIES:
If you find the article interesting, useful, inspiring, funny or just plain simple worthy to be shared, please like
it. Or you may
Follow @TravexTravels
. Scout hotel deals @ TRAVEX DEALS. Enjoy reading Travex Travels! T_T